With Thanksgiving behind us, it's that time of year again...Tuba Christmas! If you have never participated before, it is great fun. The event isn't limited exclusively to Tuba. You can play Sousaphone, Baritone, or Euphonium.
Click the link and follow the form to find Tuba Christmas events near you:
There may be more events than posted above. If you are a college student, check with your Tuba/Euphonium professor to see if there is an event in your area.
You can find more information about Tuba Christmas here:Tuba Christmas.com
Official Tuba Christmas books can be purchased for $18.00 for the small version and $23.00 for the large 8X10 size books. Registration for Tuba Christmas events is $5.00...and worth every penny.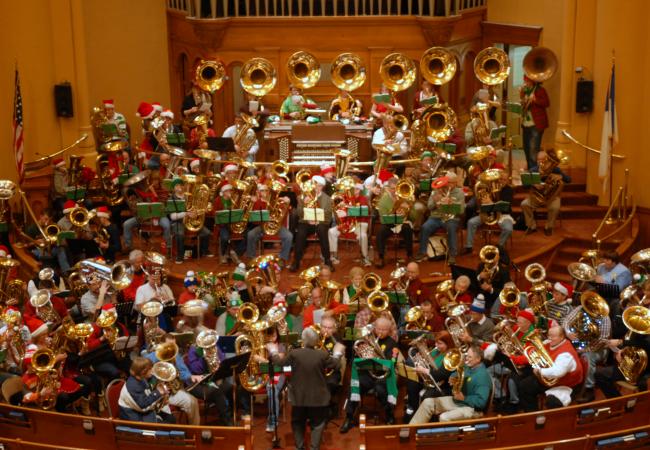 above: Tuba Christmas 2009, St. Paul, Minnesota
Below is a story about the 2009 St. Paul Tuba Christmas from Minnesota Public Radio